The Australian property market is experiencing a seismic shift.
Conversations at every corner now revolve around the anticipated property boom. This blog, framed from the perspective of my experience having experienced the intricate realms of real estate and financial services for decades, aims to provide an insightful, unique perspective.
A 25% Surge in Home Values
At the heart of this blog is a report by the globally acclaimed professional services entity, KPMG. It reveals an impressive forecast – an expected surge in house prices.
The report in question serves as a guiding light, illuminating the path for property investors. In the current quarter, we're witnessing remarkable forecasts that paint a promising picture. Sydney is predicted to experience a growth of 6.2%, Melbourne at 1.2%, Brisbane at 3.7%, Adelaide at 6.0%, and Perth at a remarkable 8.2%.
For instance, consider our clients in Sydney, where the median house price stands at over $1,300,000. These forecasts translate into an impressive growth of almost $80,000 before the year concludes.
A Glimpse into the Future
Peering into the horizon, these forecasts unveil an exceptionally promising landscape for property investors. It's not just a momentary market uptick; it signifies a substantial leap in wealth potential for those ready to seize the opportunity. The report projects a remarkable 25.1% surge in home values on a national average scale by June 2025.
It's not just houses where value will rise with apartment prices across the country expected to see an average rise of 3.1% by next June, then a 6% increase in the next 12 months.
This isn't a mere ripple; it's a significant wave. Across the major cities – Sydney, Melbourne, Brisbane, Adelaide, and Perth – substantial home value appreciation is on the horizon whereby equity gains in the hundreds of thousands of dollars are realistic expectations.
Substantiating the Claims
It's one thing to make claims but another to back them with solid data. Dr. Brendan Rynne, KPMG Chief Economist, provides the substantiating evidence. Here's a breakdown of his insights:
Interest Rates: Dr. Rynne emphasises that while interest rates are an essential consideration for property buyers and investors, they are not the dominant force influencing the property market at the moment.
Amidst the ongoing market discussions throughout this year about the prevalence of exceptionally high interest rates, it's crucial to adopt a contextual perspective. When we isolate today's interest rates and compare them to the last three years, they might appear elevated. However, when we consider the broader historical context, as illustrated in the graph below, they actually remain in proximity to the long-term average.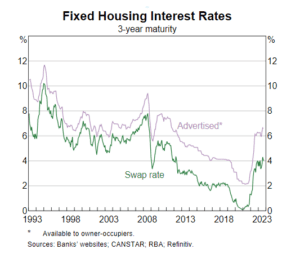 Limited Supply: The constraint in housing supply is a key driver of property prices. This limitation is a result of several factors, such as scarcity of available land for new developments, falling approvals for new housing construction, and slower, more costly construction activity.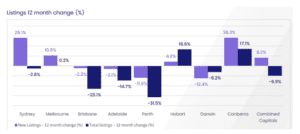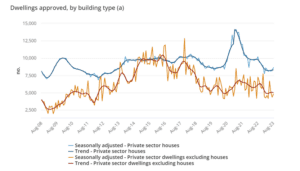 International Migration: Increased migration into Australia is contributing to the demand for housing. The Government's raised net migration forecast for 2022-23, a historical high, adds to the vibrancy of the property market.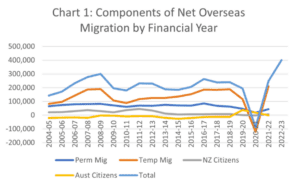 Rising Rental Costs: Escalating rental prices make homeownership more attractive to renters and boost the appeal of property investments. National Investment Advisory clients have seen a dramatic increase in their weekly rental income amounts in the past two years with an average increase of almost $200.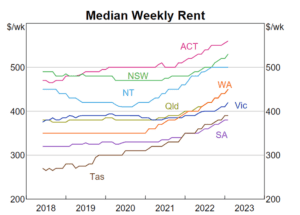 Given these considerations, where do you currently stand in terms of your financial future, and can property investment serve as the catalyst to propel you toward your desired goals?
While hindsight is a luxury we don't possess, experience becomes the next best asset. With a wealth of experience spanning decades, I've assisted countless Australians in building their wealth through astute property investment strategies, all while taking a holistic view of their overall financial landscape.
I am confident that 2024 will usher in significant opportunities for those seeking to capitalize on them.
I'm here to offer guidance and insights, supporting you as you navigate this ever-evolving landscape. If this blog has stirred your interest in exploring investment possibilities, don't hesitate to reach out or visit our website at www.nationalinvestmentadvisory.com.au.