Wealth Building Strategies for Allied Health Professionals
For Allied Health professionals who don't have time to fine-tune their financial health
As an Allied Health professional, what you do with your money always takes second place to your job. So, we've mapped out the pathway to maximum wealth growth for you in this comprehensive, customised guide that's bursting with essential insight for any Allied Health professional in search of financial freedom. Reading this will be the start of something special for anyone in the field who's ready to get serious about building a profitable property portfolio.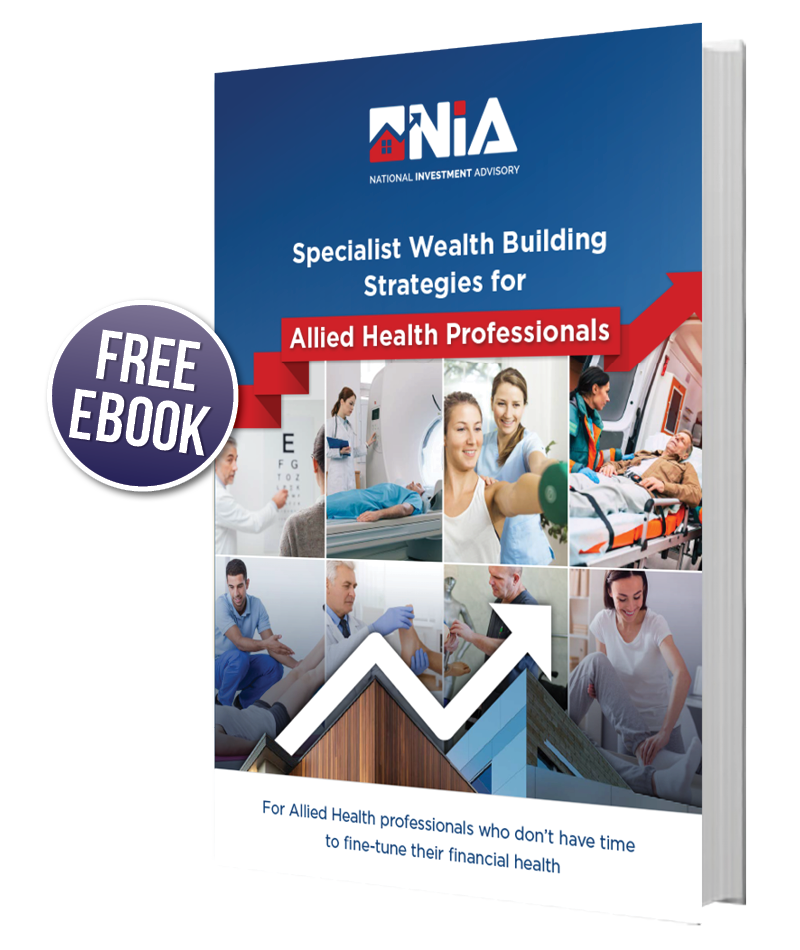 How Allied Health professionals can build big wealth in fast & simple steps.
As an Allied Health professional, you're smart, but you just don't have time to focus those smarts on your personal wealth building. So at NIA, we've spent years building a brilliant team of highly skilled financial strategists and partners who specialise in building wealth for you.
Let's get started on your personal holistic blueprint for financial freedom, with integrated strategy, leading-edge education and a mindset for success!
See how you can build big, solid wealth growth in the background while you focus on your work.
Get started on your personal blueprint for financial freedom.
BOOK A FREE STRATEGY SESSION
Grab this priceless free session today, call NIA
The National Investment Advisory specialises in helping people just like you make the right financial choices and restructuring decisions, to ensure you earn much more money across your property portfolio.
Your Free Strategy Session is our way of letting you know all the ways we can help.
No strings. No catches.
Just 60 minutes chatting with the experts about your future.
And that's a promise.