For the smartest, simplest property wealth and investment strategies, the National Investment Advisory is your perfect partner.
When you engage NIA to help build your wealth, you'll be working with a team of property professionals who specialise in helping first timers and established property investors alike, dedicated in the mission to boost your capital growth and cash flow – quickly.
Getting to know you and how you want to live is the first step to ensuring your financial success, because knowing you enables us to support you, educating you throughout your entire property and financial journey.
Put simply, we're your property-savvy partner and we're here to help you build wealth on the way to a lifestyle you really want.
Turn your income into wealth for life
Property wealth planners, focussed on your financial freedom
With a smart property investment advisory team by your side, life has no limits!
To build wealth for life, start here
The National Investment Advisory is your perfect partner in building wealth, with a suite of proven property and investment strategies, powered by leading-edge industry expertise. NIA helped me build a sustainable multiple-property portfolio, supporting me like a partner with ongoing educational advice. They went way beyond the investment transaction, using their team's combined expertise to ensure I scored my financial goals and started living my best life. Why NIA is one of Australia's leading Property Investment Wealth Planners
Your 6 simple steps to financial success
From first-time property buyers to people planning for retirement, our leading-edge LEAP Roadmap has helped more than 400 people just like you achieve a financially secure, truly abundant life.
Here's how it works, in 6 simple steps.
The LEAP Roadmap transforms your income into capital growth & cash flow. Quickly!
With the right property wealth advisor, you can invest to build wealth with confidence.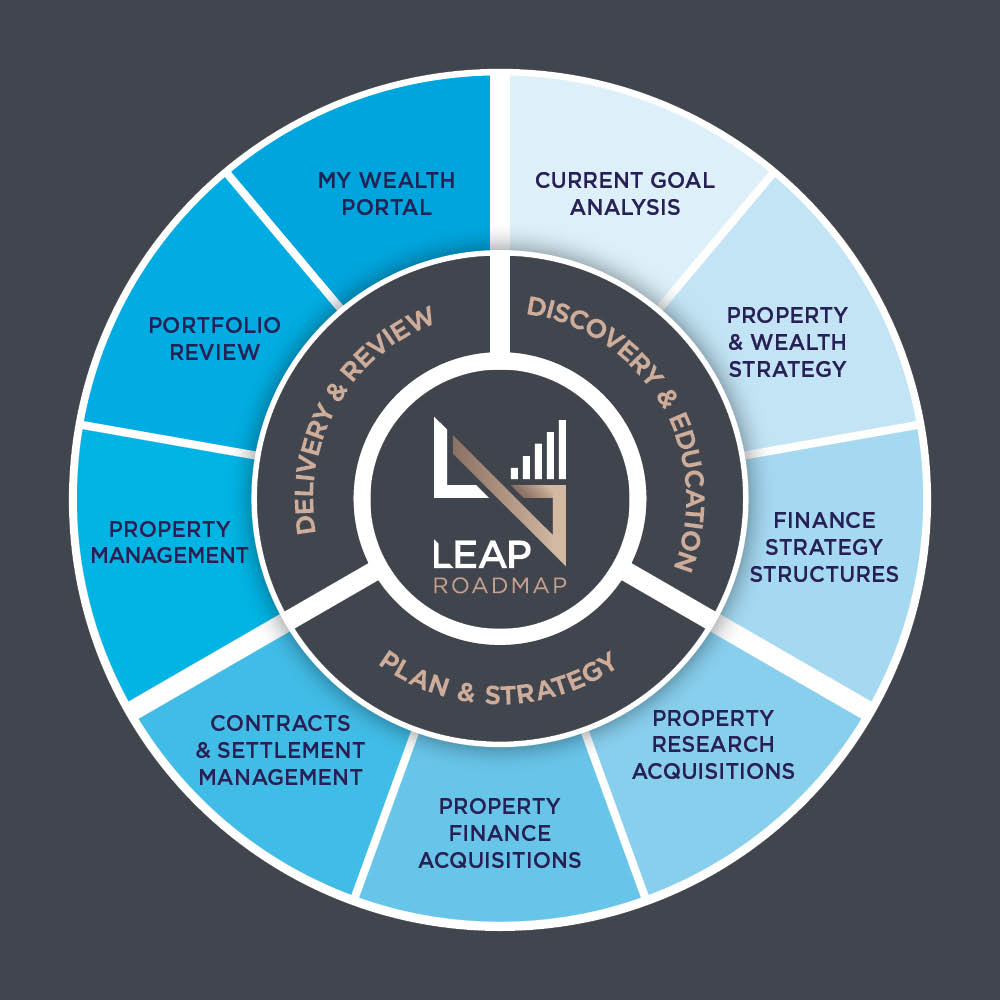 The LEAP Roadmap has helped build big wealth for more than 400 investors & counting…
Life-changing passive income is our passion
If you're a hard-working professional wanting help in your first property investment, or you're already investing but want to build bigger, faster wealth, the National Investment Advisory was formed specially to help you hit your 'dream' financial success.
Our sole mission is to show you how to create secure passive wealth, larger capital, and maximised cash flow – delivering true financial freedom. NIA is not about getting rich quick, we guarantee stable, diversified, expertly planned strategies that precisely align with your goals.
The life you want is why we're here!
I created the National Investment Advisory to help everyday Australians just like you secure a 'dream' financial future.
I paid $86k for my first property in my early 20s at an unimaginable 17% mortgage rate. I was horrified but also intrigued, and the experience began a life-long intellectual love for property & finance.
Over the years I've built a multi-million-dollar property portfolio using the proven strategies I've developed… please get in touch with me anytime and I'll explain how we can do the same for you, too.

Years Knowledge & Experience
Combined Loans Transacted
CHOOSE SUCCESS TODAY, CALL NIA!
Your road to financial freedom starts here
BOOK A FREE STRATEGY SESSION
Grab this priceless free session today, call NIA
BOOK A FREE STRATEGY SESSION
Grab this priceless free session today, call NIA
The National Investment Advisory specialises in helping people just like you make the right financial choices and restructuring decisions, to ensure you earn much more money across your property portfolio.
Your Free Strategy Session is our way of letting you know all the ways we can help.
No strings. No catches.
Just 60 minutes chatting with the experts about your future.
And that's a promise.