Property Strategies for Dental Professionals
The 'must-have' for dental professionals who want the best possible plan for wealth growth
As a dedicated dental professional committed to the health of the people you help, reaching your true potential in terms of building wealth is tricky – because you simply don't have time to give your money management the focus it needs to grow at the fastest rate. So at NIA, it's our mission to have your back when it comes to building wealth. Guiding and empowering you to set clear financial goals, ensuring you achieve them with tested, effective strategies that are tailored to work perfectly within your professional dental circumstances.
Put simply, you are not alone on your journey to financial freedom.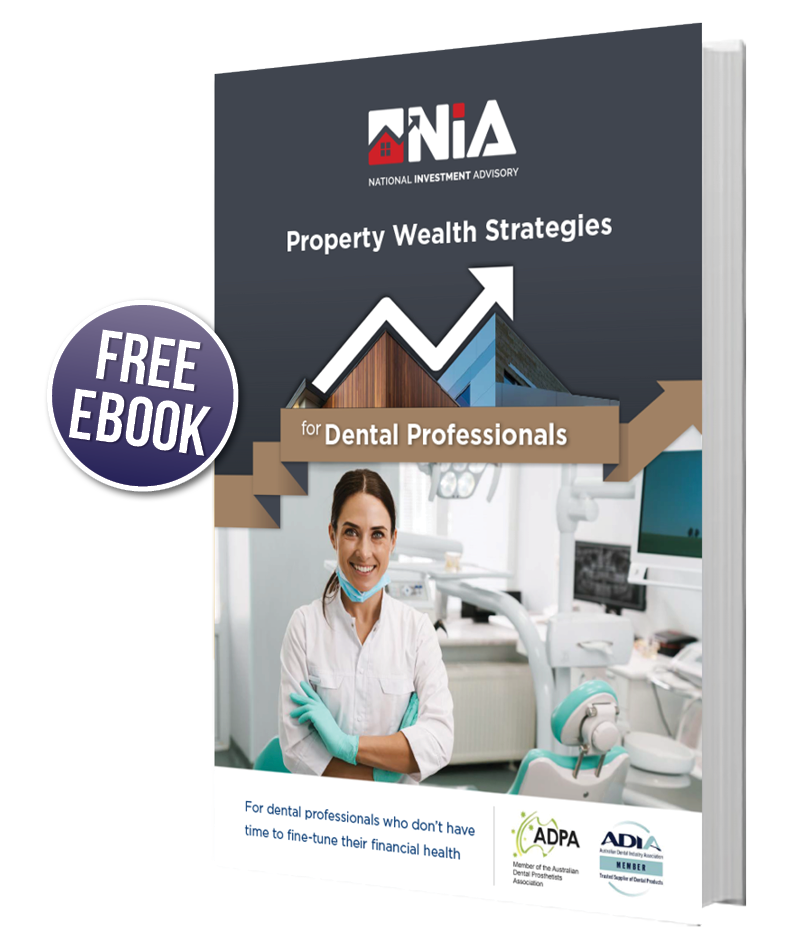 Dental professionals are among the hardest working Australians, but the money system is not your friend.
Dental professionals are some of the hardest & longest working Australians, but that doesn't leave you enough time to research, analyse and identify strategies around your finances, as you plan for a fulfilling life and a healthy retirement. And what's more, when it comes to building your wealth, Australia is not the land of the 'fair go'.
The truth is, building wealth is nothing more than a game the rich know how to play.
We want to show you how to play it, too.
NIA has your back, helping you lock-in success in simple steps while you focus on work.
Get started on your personal blueprint for financial freedom.
BOOK A FREE STRATEGY SESSION
Grab this priceless free session today, call NIA
BOOK A FREE STRATEGY SESSION
Grab this priceless free session today, call NIA
The National Investment Advisory specialises in helping people just like you make the right financial choices and restructuring decisions, to ensure you earn much more money across your property portfolio.
Your Free Strategy Session is our way of letting you know all the ways we can help.
No strings. No catches.
Just 60 minutes chatting with the experts about your future.
And that's a promise.