Investors Guide to Townhouses
See why savvy investors get big gains from townhouses
There are 5 big reasons why smart investors across Australia are turning to townhouses, and we'll tell you all the juicy details in our exclusive eBook "Savvy Investors Guide to Townhouses". It doesn't matter if you're beginning your property investment journey, or your next purchase will be another notch in an established portfolio, townhouses are proving to be unbeatable in terms of capital growth and cash flow.
This is must-read for beginner & seasoned property investors alike.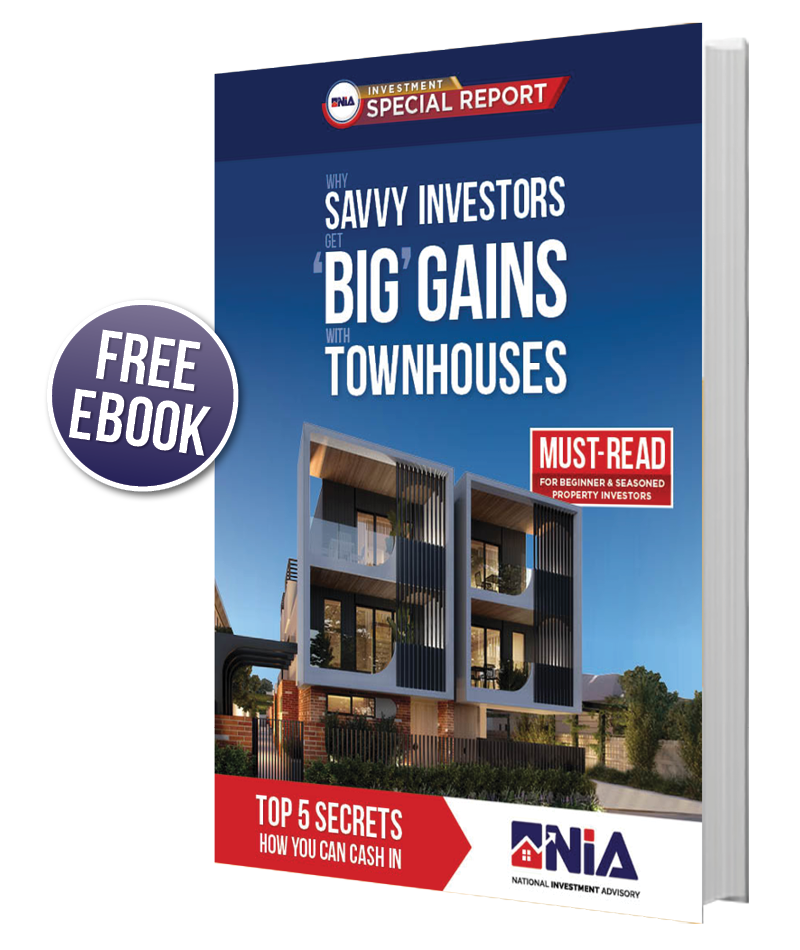 Learn about the top 5 townhouse wealth benefits & how you can cash in!
If you want to build wealth with townhouses, start here!
BOOK A FREE STRATEGY SESSION
Grab this priceless free session today, call NIA
The National Investment Advisory specialises in helping people just like you make the right financial choices and restructuring decisions, to ensure you earn much more money across your property portfolio.
Your Free Strategy Session is our way of letting you know all the ways we can help.
No strings. No catches.
Just 60 minutes chatting with the experts about your future.
And that's a promise.