For the smartest, simplest property wealth and investment strategies, the National Investment Advisory is your perfect partner.
When you engage NIA to help build your wealth, you'll be working with a team of property professionals who specialise in helping first timers and established property investors alike, dedicated in the mission to boost your capital growth and cash flow – quickly.
Getting to know you and how you want to live is the first step to ensuring your financial success, because knowing you enables us to support you, educating you throughout your entire property and financial journey.
Put simply, we're your property-savvy partner and we're here to help you build wealth on the way to a lifestyle you really want.
Talk to one of Australia's best Property Investment Wealth Planners
Property Investment & Wealth Planning with NIA, one of Australia's Property Wealth Strategists.
When you're ready for Property Investment & Wealth Planning with a difference, call NIA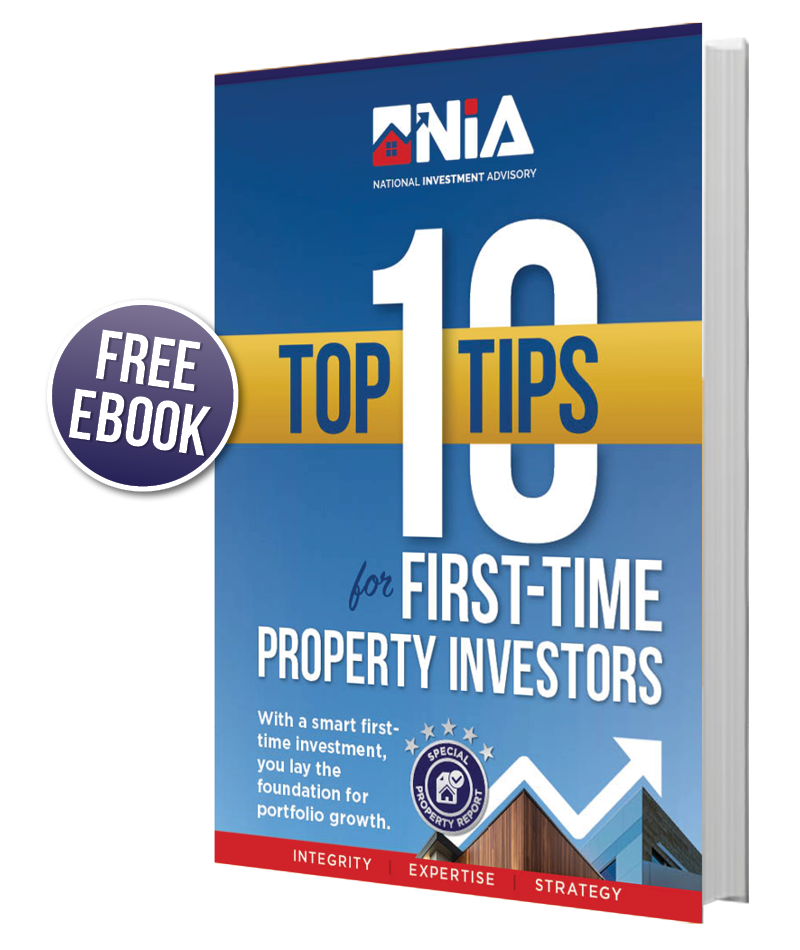 Top 10 Tips for First-Time Property Investors
With a smart first-time investment, you lay the foundation for strong portfolio growth
There are many reasons that may have stopped you investing in property before now. Confusion over all the finance options and which one suits you best. Indecision over which location to target and what type of property to chase. Hesitation over whether now is the right time or whether you're making the right choices. There's a lot to think about if you're a first-time property investor, much of which will keep you up at night worrying if you don't have the right facts to hand.
Your road to financial freedom starts with this Top 10 Checklist for First Time Buyers.
What clients often ask us about Property Wealth Planning
BOOK A FREE STRATEGY SESSION
Grab this priceless free session today, call NIA
BOOK A FREE STRATEGY SESSION
Grab this priceless free session today, call NIA
The National Investment Advisory specialises in helping people just like you make the right financial choices and restructuring decisions, to ensure you earn much more money across your property portfolio.
Your Free Strategy Session is our way of letting you know all the ways we can help.
No strings. No catches.
Just 60 minutes chatting with the experts about your future.
And that's a promise.